Making a trip to Tijuana is worth it when it comes to beauty and health
Honesty, safety and care are some of the indispensable qualities in our service.  ✔
Highly-qualified plastic surgeons and doctors.   ✔
Cost/benefit is a plus.  ✔ 
Yes, we always say that we are a recognized company with national and international certifications, with highly qualified bilingual and specialized doctors. We also say our facilities are certified and we could go on and on about the services and attributes that distinguish us from other institutions, but we talk little about the truth and honesty, something we greatly value here at Cosmed and a quality that characterized our plastic surgeons. Honesty is a scarce value found amongst many professionals in the area.
Honesty is defined as the quality of being truthful. For our Cosmed doctors this is instrumental as they want patients to make decisions based after being fully informed on the facts, because a satisfied patient is the mantra at our company.
Another quality that is worth mentioning is safety. Our patients' safety comes first in our motto. Because of this, our team at Cosmed keeps itself up to date and constantly alert, the maintenance of our medical equipment is always in check and we do ongoing reviews of our procedures one after another to make sure we always keep improving.
Care. So many of our patients leave our facilities saying "Wow," excellent service, and they say "here we are not a number, we are people," the Mexican care is unique. And it truly is nothing more than the fact that we truly care, we care about our patients and we care about the people. There is nothing more important than a human being.
Cost/benefit. Value is nothing more than the perception of the benefit one has received after paying for it. Imagine being able to access the same or better medical attention than in other parts of the world, but with more affordable prices. We are talking up to 50 percent of what the cost would be in the United States. Why? It's not because our doctors have less experience or are less qualified, but because the market in Mexico makes costs for our company a lot lower which allows us to provide hospital services at a much lower cost. Once you consider the cost/benefit, we can assure you that you will always leave more satisfied.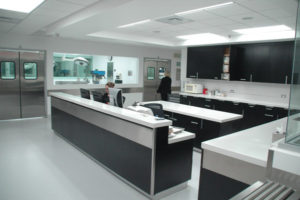 If that wasn't the case, then why are we recommended to hundreds of patients who keep coming back for more year after year?
It's because here, you can discover another level to health and beauty.
There have been times when patient come here for a procedure and they realize there's a better option to address their health issue.
People usually have different motives for coming in through our doors. Some seek lo feel better, look better, boost their self-esteem, fix a specific problem to their health. In the end, the list is long, but what holds true is that our team of trained professionals takes a look at the expectations of each person and they offer the treatment that is right for them. The great advantage here at Vida Wellness and Beauty is that we offer an array of specialities that come together in one place to reach the optimal level for each person's need.
Here, patients make decisions that change their lives. Coming to Cosmed or Vida means meeting with specialists that will guide you, like a fairy godmother who tells you what you need. And our services complement each other. For example, if a 55-year-old person wants to do a makeover and seeks a plastic surgeon for a Facelift for the purpose of ironing out some wrinkles and looking younger, a doctor will examine her. The doctor will then recommend an appointment with an in-house dermatologist who will make sure the skin is taken care of after the surgery. The patient, who may then be more excited for change, could ask about dental treatments from our in-house dentist.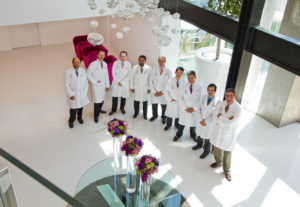 So, what better than take advantage of the excellent cluster of cosmetic, medical and dental services just 30 minutes south of San Diego! Not every place can offer the integration of quality services like Vida Wellness and Beauty does as well as the other advantages mentioned above.
The best things of all is that our patients leave happy and come back in the near future familiar with the services, and bring a friend or two. They come back looking for more treatment, and they look and feel better than before.
Tijuana is more than an option to save money, it is a tremendous opportunity to improve health, physical appearance and aesthetics. You will receive a better cost/benefit with a satisfactory experience. If you want more information, please call our Toll Free number at 1-877-235-1968 or our local number at +52-664-608-6464.