Plastic Surgery for Him: Gynecomastia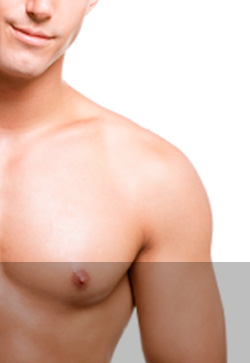 Many men develop excess skin or breast tissue in their chests.
This can lead to discomfort and embarrassment. Gynecomastia is a benign enlargement of the male breast resulting from a proliferation of the glandular component of the breast. Gynecomastia is defined clinically by the presence of a rubbery or firm mass extending concentrically from the nipples. This problem can be treated with excisional surgery, liposuction or a combination of the two procedures. Our COSMED surgeons will evaluate and determine the best approach for each patient's individual needs.  Dr. Castañeda has extensive experience on this and other male procedures, to schedule a free virtual consultation, please click here. 
---