Why Have Plastic Surgery In Mexico?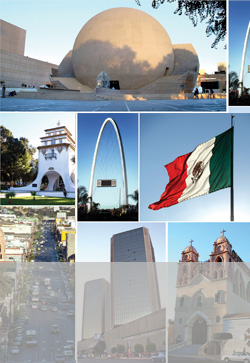 CosMed has over 30 years of combined practice to assure that your surgical procedure is successful.
Our staff is representative of the highest caliber of surgeons, anesthesiologists, dermatologists, nursing team and administrative staff within the medical profession.
---
CosMed's doctors are Board Certified Plastic, Aesthetic and Reconstructive Surgeons. Our surgeons are Bi-cultural and internationally recognized as providing the most comprehensive care with the highest standards of medical achievement.
Read on to learn more about
our accreditations and to view potential Costs for Plastic Surgery in Mexico.
Board Certified Plastic Surgeons with 30 Years of Combined Experience
Our plastic surgeons and medical professionals are dedicated to providing the highest level of service and support to all of our clients before, during and after surgery. We constantly monitor and maintain all of the health system requirements and with all the legal permits in order to practice at our fully accredited state-of-the-art facility.
Our Board Certified Plastic and Reconstructive Surgeons are members of distinguished organizations:
American Society of Aesthetic Plastic Surgery
American Society of Plastic and Reconstructive Surgery
International Society of Aesthetic Plastic Surgery
Mexican Society for Plastic Aesthetic and Reconstructive Surgery (AMCPER)
San Diego Plastic Surgery Society.
We are dedicated to providing the highest level of service and support to all of our clients. Travel to Mexico, come to CosMed and benefit ….. Combine all of these excellent qualities along with saving thousands of dollars on your procedures.…Making your dreams come true.
Cosmetic Surgery Recovery at COSMED
Recover from your surgery at our cozy recovery boutique with 24 hr nurse care.

The CosMed Clinic Has Year-Round Pricing That is 30% to 57% less than clinics in San Diego, Dallas, Seattle, Minneapolis, New York or Miami! If you knew that 15,000 other Americans and Canadians had flown to San Diego, been taken in a private car to Baja, stayed in a resort-like spa setting, and then had their work done by an American Trained, Board Certified Plastic and Reconstructive Surgeon who just happens to be among the most elite Plastic Surgeons in the entire world—would it make you want to do the same thing—especially if you knew your procedure would be 30 to 50% LESS than getting it done in an expensive U.S. clinic?
Would it also influence your decision to know that the CosMed clinic is styled after the famed Mayo clinics in North America?
Furthermore, consider the following:
Dr. Quiroz has practiced with many American doctors on many occasions over the years IN the United States.
Also, since 2000, The Joint Commission International, an international accreditation body that accredits U.S. hospitals, has accredited 110 foreign clinics (CosMed is accredited by AAAASF). Dr. Quiroz works with them and participates in certifying both Mexican AND U.S. clinics!
Come to The One-Of-A-Kind Plastic Surgery Clinic—Right Here In Baja, California!