Are You Happy With What You See In The Mirror?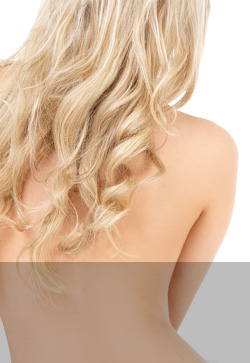 ACNE
With more than 90% of the population having acne at any time during their lives, it's no wonder why it's the most common skin condition worldwide. Research by the American Academy of Dermatology indicates that there are four possible causes to acne: Increased oil production Increased plugging of the oil ducts Increased bacteria Increased inflammation that results in the prototypical acne lesion Ways to minimize acne include taking care of your skin by washing it at least once per day, eating a healthy diet, and using over-the-counter dermatological products and cosmetics.
Although acne never truly goes away, it can be controlled with proper medical treatment. Treatments include topical and/or oral medications, or a combination of treatments set by your dermatologist.
PSORIASIS
It is a long-lasting disease that develops when a person's immune system sends faulty signals that tell skin cells to grow too quickly. New skin cells form in days rather than weeks.
The body does not shed these excess skin cells, and these pile up on the surface of the skin, causing patches of psoriasis to appear. Recently it has been demonstrated its association with diabetes and/or vascular diseases, so your dermatologist will have to take into consideration these associations for an integral and optimal treatment. And by the way, it is not contagious. Treatments include topical and/or oral medications, and also UV phototherapy but in a controlled way.
WARTS
Warts are benign (not cancerous) skin growths that appear when a virus infects the top layer of the skin. Viruses that cause warts are called human papillomavirus (HPV). You are more likely to get one of these viruses if you cut or damage your skin in some way.
Wart viruses are contagious and can spread by contact with the wart or something that touched the wart, and also can appear in any part of the skin or mucous membrane. Treatments include topical and/or oral medications, cryotherapy, laser, electrofulguration , etc.
MOLE CHECK-UP
According to the National Cancer Institute, about one out of every 10 people has at least one unusual mole. Moles are classified as:
Congenital – a mole you are born with
Atypical – a mole that is larger than average and irregular in shape
Acquired – moles that appear after birth
Dysplastic moles are moles that appear atypical when compared to other moles on the body. Dysplastic moles also tend to be found on other family members. Compared to the general population, people with this type of mole have an increased risk for developing melanoma, the most aggressive type of skin cancer.
Melanoma can develop near or inside a mole. Using the "ABCDE" acronym can help detect a suspicious mole:
A: Asymmetry – Do both halves of the mole appear equal?
B: Border – Is the border smooth or jagged?
C: Color – Is it an even color or multiple colors?
D: Diameter – Is it greater than 6mm or larger than a pencil eraser?
E: Evolving/evolution – Has the mole changed over time?
Removing moles is necessary if skin cancer is suspected or if a patient finds the mole unattractive. Once the mole has been removed, a biopsy is sent to determine if it is cancerous.
SKIN CANCER
Amazingly, the most common form of cancer in most parts of the world is skin cancer. There are three types: basal cell carcinoma, squamous cell carcinoma, and melanoma, skin cancer's most aggressive form.
If not treated early, some forms of skin cancer can spread to other tissues and organs. Treatment depends on the type of cancer, size and location, but most cancers can easily be removed with several treatments that are tailored to the type of lesion and the individual.
MELASMA
It is a common skin problem that causes brown to gray-brown patches on the face. Most people get it on their cheeks, bridge of their nose, forehead, chin, and above their upper lip. Women are far more likely than men to get melasma.
It is so common during pregnancy that some people call it the mask of pregnancy. Hormones seem to trigger melasma. Treatments include good sun protection, sunscreens, and topical lightening medications.
ROSACEA
It oftens begin with the tendency to blush or flush more easily than other people. The redness can slowly spread beyond the nose and cheeks to the forehead and chin.
Rosacea can cause more than redness depending on its subtypes (visible tiny or broken blood vessel, swelling, acne-like breakouts, orange peel appearance with a bumpy texture, and red eyes too) If you are living with rosacea, you are in good company. Some famous people that have struggled with rosacea include Rembrandt, Bill Clinton, Lady Di, Rossie O'Donell, J.P. Morgan and Sir Alex Ferguson. Following a full evaluation, we will suggest the proper treatment, which could include topical treatments, oral antibiotics, or possible laser/IPL usage.
VITILIGO
This condition causes the skin to lose color. Patches of lighter skin appear. It usually affects the skin, but could also affect the hair, producing patches of white hair. Vitiligo is not contagious or life-threatening, but can be life-altering and also a manifestation of internal diseases like thyrioid disorders, diabetes, anemia or autoimmune diseases.
It is not contagious. Treatments include topical and/or oral medications, and also UV phototherapy in a controlled way.
ALOPECIA
This is the medical term for hair loss. Everyone loses hair and is normal to lose about 50-100 hairs every day. If you see bald patches or lots of thinning, you may be experiencing hair loss. Women may notice hair loss after giving birth. People under a lot of stress can see noticeable hair loss. Some diseases and medical treatments can cause hair loss.
The most common cause of hair loss is a medical condition called hereditary hair loss. Other names for this type of hair loss are male-pattern baldness, female-pattern baldness and androgenetic alopecia Luckily, most causes of hair loss can be stopped or treated. Treatment aims at stopping the hair loss, hair regrowth and/or transplantation..
SUN DAMAGE
Excessive exposure to the sun can cause premature aging, wrinkles, sunburn, and even skin cancer. The American Academy of Dermatology states that more than 90% of all skin cancers occur on sun exposed skin. Using sunscreen correctly with an SPF 30+ UVA/UVB, staying out of the sun as much as possible between the hours of 10am and 4pm, and wearing protective clothing and hats are essential to keeping your skin healthy and may reduce your risk of skin cancer.
Skin cancer is one of the most common forms of cancer and also one of the most treatable if discovered early. Melanoma, the most aggressive form of skin cancer, can look like an irregular dark brown- or black-shaped mole. We recommend that you have a skin cancer screening at least once a year or sooner if you detect an abnormal mole that has changed.
ECZEMA/DRY SKIN
Also known as atopic dermatitis, characteristically causes itching and burning of the skin and can lead to crusting, scaling, and weeping clear fluid caused by severe scratching or infection. This condition is associated with allergies and asthma. It is more common during childhood, dry weather and during the cold seasons.
Typical treatments include mild cleansers, moisturizers, as well as possible topical steroids or topical immune modulators, plus specific but simple recommendations to prevent the potential flare-ups.