New Year, New You! 2019
Special Offer: 10% Off on surgeon fees
*Restrictions may apply. This offer cannot be combined with other promotions or coupons. Offer valid until January 31, 2019. Learn more about our plastic surgery options to help you make your dreams come true.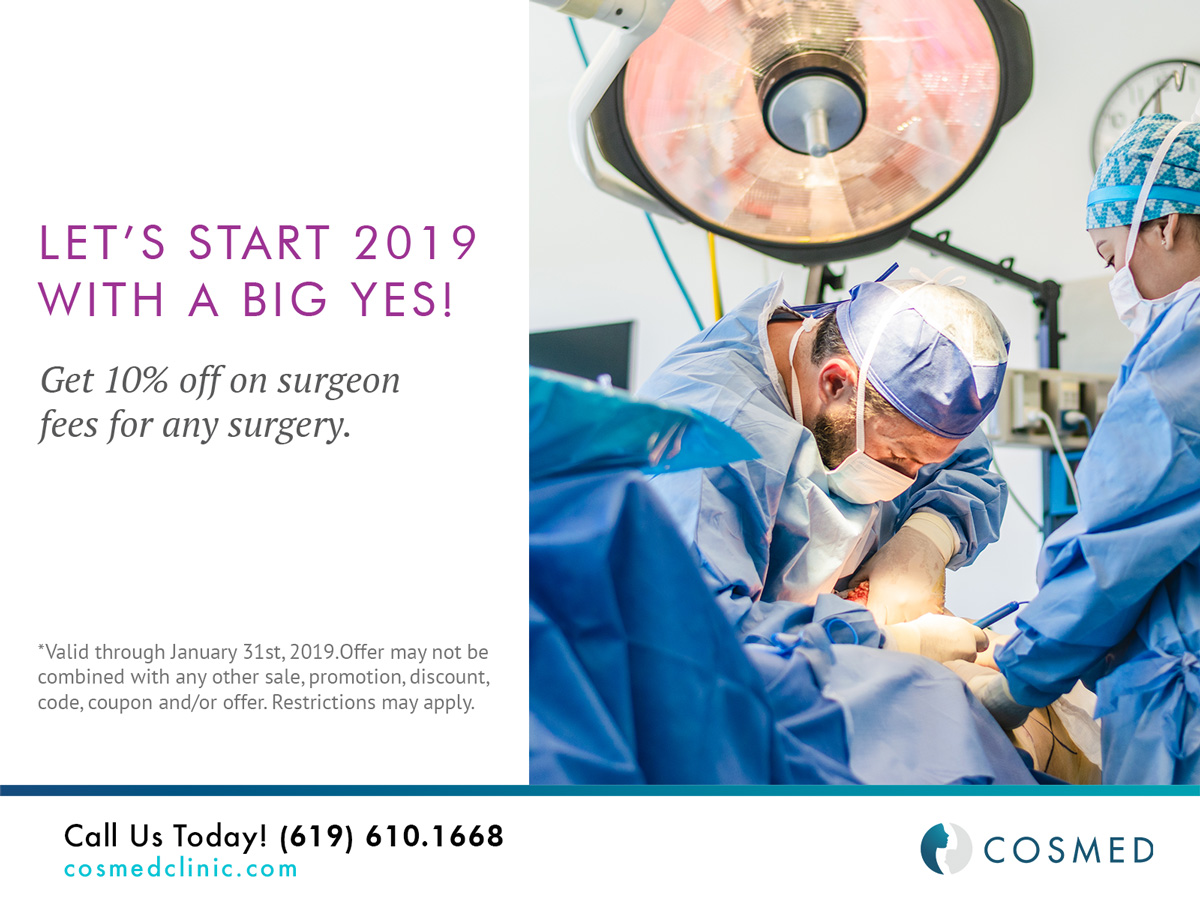 November 2018 Special Promotions
*Prices are in US dollars. Restrictions may apply.
Black Friday Super Deals!
Botox $6 per unit. Applied by a board certified plastic surgeon, Dr. Carlos Fuentes.
Fillers $50 Off.
Juliet Vaginal Laser. Only $1,000 for 3 sessions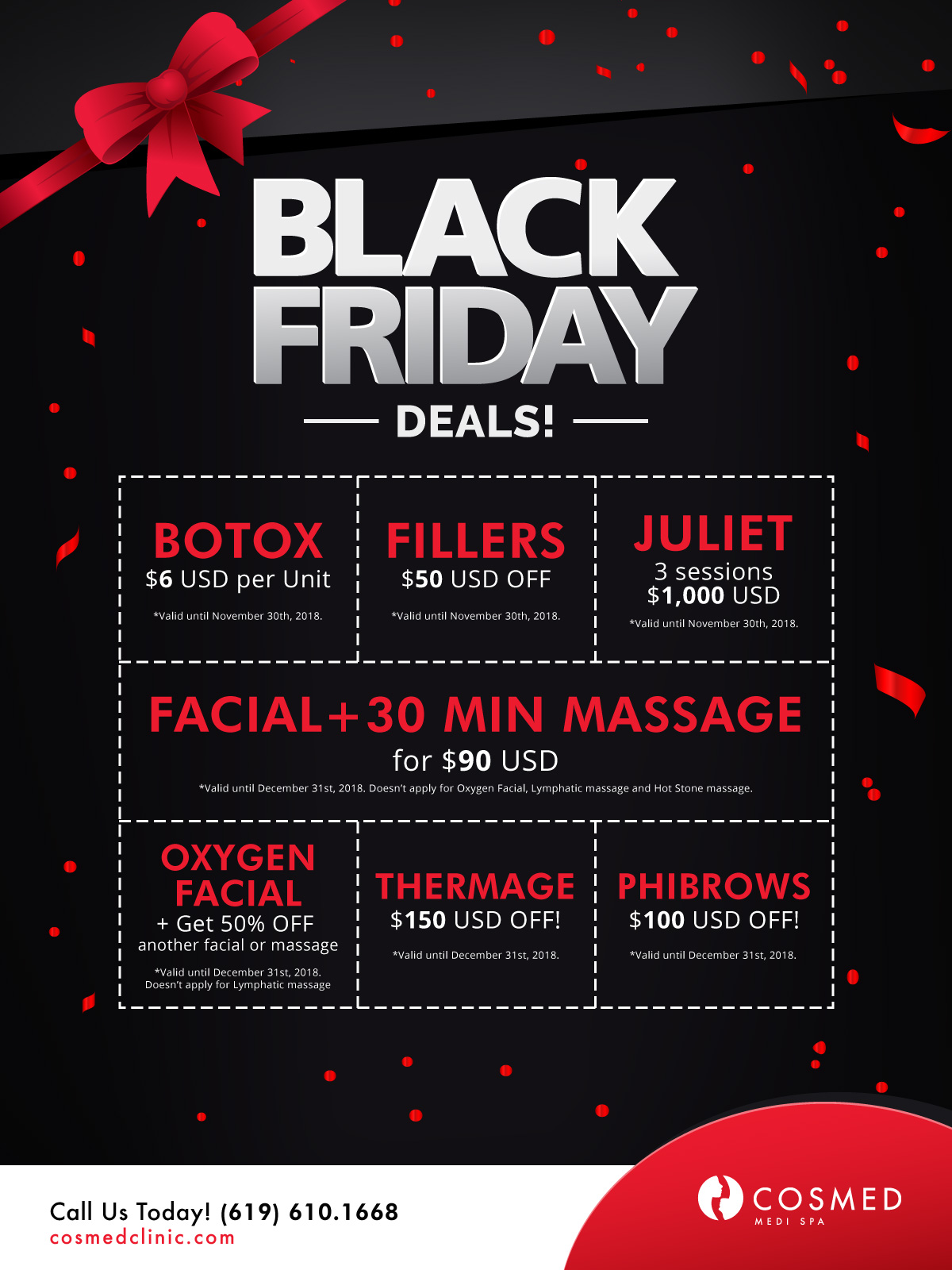 Facelift Special:  Get $500 Off
A facelift can turn back time and reduce the effects of gravity & aging. By tightening underlying facial muscles and removing areas of excess fat,  our board certified plastic surgeons can help you achieve a more youthful and naturally refreshed look.
*Promotion valid until November 30, 2018. Restrictions may apply.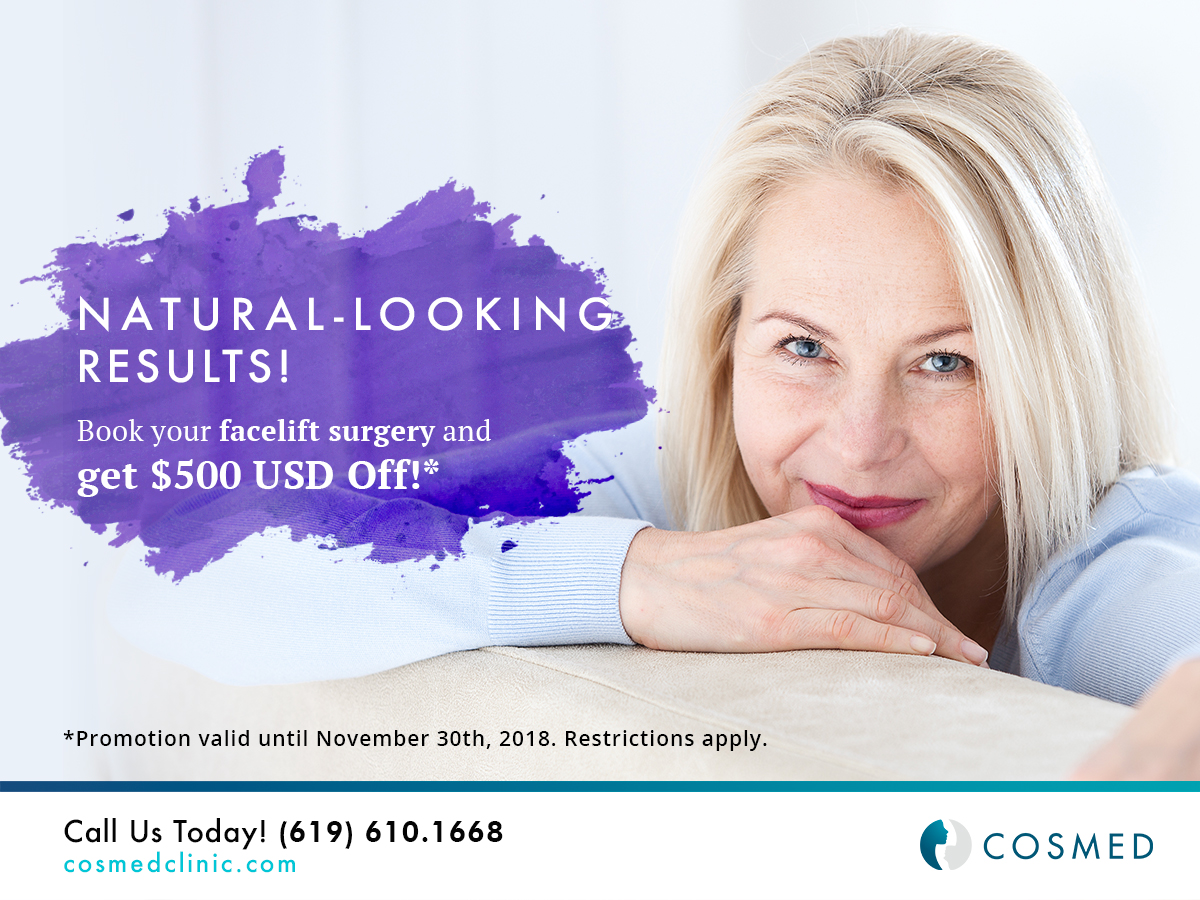 Book Liposuction on 3 areas or more and get Fat Transfer for FREE!
Dr. Castaneda, Dr. Quiroz and Dr. Fuentes are true artists when it comes to body contouring. Take advantage of this promo and book today a free online consultation with one of our board-certified plastic surgeons.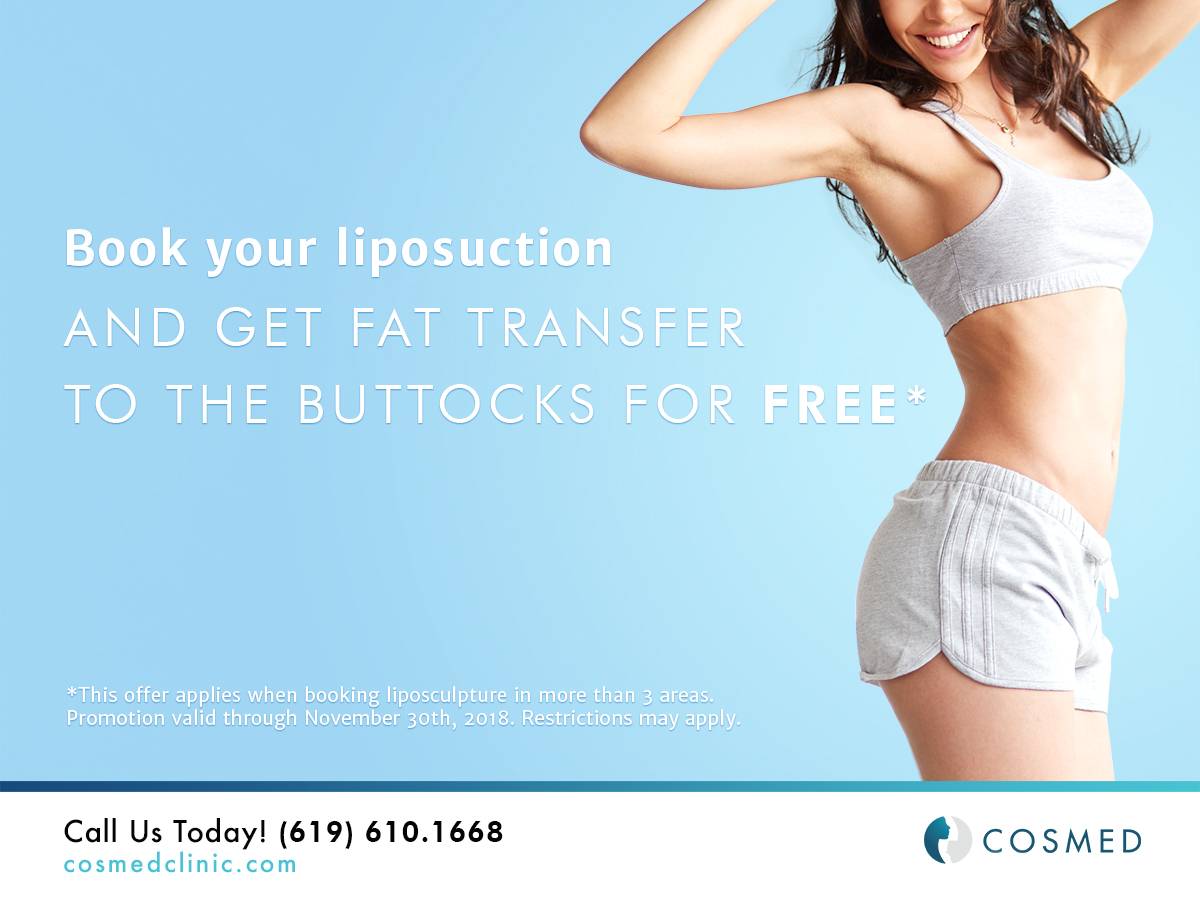 $500 Off on Excess Skin Surgery
Cosmed plastic surgeons can re-contour your body to eliminate post-Bariatric or significant weight loss problems. Most popular after weight loss surgeries are the lower Body Lift & Upper body lift.   Book a virtual consultation here.

Vaginal Rejuvenation: Juliet only $400 on single sessions.
Increase inner vaginal firmness, texture and tone.

Decreases discomfort during intercourse.

Prevents and help to correct stress incontinence which involves the leakage of urine when sneezing, coughing & laughing