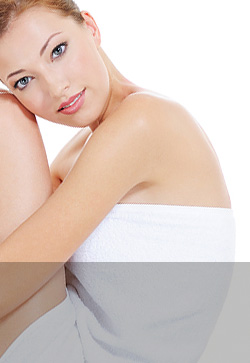 At COSMED, we offer the highest quality in Spa Services
You Will Feel Like A New Person.
There is nothing more important than feeling happy, youthful and confident! Look into the mirror and tell yourself that with Medi-Spa's Extreme Quality and Packaging regaining your Youthful Confidence is no Myth!
Indulge in personal services and treatments that refresh your mind, body and soul.
FACIALS
Facials revitalize and regenerate skin and deep cleansing removes impurities. You will look and feel your very best!
ANTI-AGING FACIAL (ANTI-OXIDANT)
Cosmed's signature facial restores skin tone and smoothness, minimizes fine lines and wrinkles and imparts a fresh luminous radiance to the face through facial massage techniques and specialized products that help fight premature aging.
GLOWING FACIAL
Our hyaluronic facial is the answer to restoring your youthful glow!!! Your complexion will look years younger, rejuvenated and fresh. Perfect before that special occasion.
HYDRATING FACIAL
A hydrating facial is designed to hydrate and heal skin on a deeper more intense level to restore your skin's natural moisture and fresh appearance.
CLEANING FACIAL
This kind of treatment is ideal for all skin types and can address minor concerns such as dry skin, lack of radiance, and black heads.
OXYGEN FACIAL
In one soothing treatment, the skin will look younger, brighter and more luminous.Discover the Hollywood secret that the A-List celebrities like Madonna and J-Lo receive to get the red carpet ready.

Moisture levels are balanced leaving skin rejuvenated and plump.
MASSAGE
Massage has long been recognized as a valuable complement to healing. It also delivers some of the benefits of exercise: it tones muscles, increases circulation, eases tension and releases endorphins.
SWEDISH MASSAGE
This time honored Swedish style massage nurtures and relaxes the whole body. Your therapist may enhance the experience using aromatic oils or you can choose an unscented massage oil.
COSMED SIGNATURE DEEP TISSUE RELAXING MASSAGE
A deeper more vigorous massage that can either address the whole body or give more attention to specific areas of need… the choice is yours. Using a greater range of techniques (such as forearms and elbows), your therapist can work deeper to relieve chronic passive tension.
HANDS, FEET AND SCALP
It is proven that massaging the hands, feet and scalp induces relaxation. This spa trio features medium-to-firm pressure massage of the hands, feet and scalp, complemented with aromatherapy in conjunction with a hand and foot treatment lotion to reduce tension and improve circulation.
LYMPHATIC DRAINAGE MASSAGE
Soft and subtle, the lymph drainage massages can help with healing after surgery. This type of massage regenerates tissue to reduce scarring at surgical incision sites. Lymph drainage massages also reduces swelling and detoxifies the body.Ask about our lymphatic drainage massage packages.
COSMED SIGNATURE BODY SCRUB
Promotes baby-soft skin. A brisk massage with sea salt is applied to the entire body (except the face) thoroughly cleansing the pores. Dead layers of skin cells disappear and circulation is stimulated. Your skin will thank you for the restorative nutrients and new found luminosity.
HYDRATING WRAP
Refresh and hydrate your skin with a soothing full-body exfoliation and hydrating wrap. Your skin will feel fresh and renewed.
COSMED SIGNATURE DETOX WRAP
This purifying, cleansing treatment improves circulation and helps skin cells function with greater efficiency. It removes toxins and impurities from the skin, leaving it healthier and more balanced.
PARAFFIN HYDRATING WRAP
Our paraffin hydrating wrap provides deep lasting hydration while stimulating your circulation, helping your joints and softening your skin. It includes a massage that, along with the wrap, will leave you feeling relaxed and pampered.
PEDICURE
includes massage and paraffin wrap
RELAXING SHAMPOO AND BLOW DRY