We are so excited to introduce  our newest guest blogger, Michelle Pearl: Fitness Professional, Author and CosMed Patient.  You'll find her monthly blog posts about weight loss and fitness right here, on the CosMed Clinic blog. Enjoy!
When the folks at CosMed asked me if I would be interested in writing a monthly blog post on weight loss and fitness on behalf of the clinic, I jumped at the opportunity.
Although I am a fitness professional now, I spent the first several decades of my life as a morbidly obese couch potato. Then I spent the better part of another decade figuring out how to fight the obesity beast. I eventually did win the weight loss war through education, illumination and the dreaded "e" word – exercise. I have managed to keep 147 pounds off for more than 7 years now.
After gaining and losing innumerable pounds for several decades and then having lost over one hundred pounds twice, I found that my stomach was finally flat-except for a massive swath of stretched-out skin that hung underneath my navel like a stretch-mark-covered curtain. When your breasts deflate from a size 42DD to a size 36C, what's left ends up looking like something from the pages of an old National Geographic magazine.
So I decided to have two operations. In the first they would lift my sagging breasts (no implants, thank you; I just wanted them not to hang to my waist anymore) and remove some of the massive amounts of loose skin that hung underneath my arms like old chicken wings.
I planned on following that up with another surgery six weeks later to remove the extraneous tummy skin appendage that I was sporting.
At CosMed Dr. Quiroz meticulously put the skin back into place that I had managed to stretch and expand over the countless years that I had ridden the weight-loss/weight-gain roller coaster.
I used to set off the metal detector at the airport because I had to wear two bras with under wires just to be able to support my massive breasts. I can now actually wear a halter top for the first time in my life.
Exercising and understanding how to eat properly does require a little extra effort. Taking a few trips south of the border for my surgeries did require a little extra effort. Being able to buy clothing in a size 8 and go without a bra is absolutely priceless.
~
About Michelle Pearl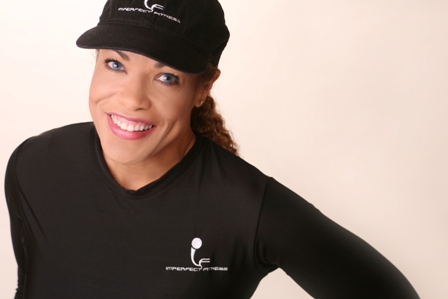 Michelle Pearl, CPT, GFI, LWMC is a fitness expert, entrepreneur, former award-winning newspaper columnist and the author of Wake Up, You Are Probably Never Going to Look Like That; How to be Happier, Healthier and Imperfectly Fit Second Edition. For more information visit: www.ImperfectFitness.com or visit her blog at www.FedUpFemale.com